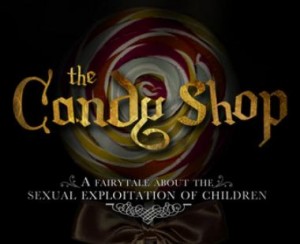 I wrote in a previous post about the film The Candy Shop ~ A Fairytale About the Sexual Exploitation of Children, and now the 30-minute, full-length film is available to watch at Whitestone Motion Pictures or here in my post (see below).  Here's the film synopsis . . .
Jimmy Balcom's new job selling newspapers is a God-send to a kid working hard to help his family survive during the depression. But then Jimmy figures out what's happening in the candy shop across the street. And he is confronted with a choice that no twelve-year-old should ever have to face. Giving his family a better life, or keeping his soul.
This is a creepy and chilling film that presents the disturbing subject of child sex trafficking.  It's a story that will hopefully help people understand the reality of this heartbreaking issue and inspire us all to have hope, take courage, and do something to bring this tragedy to an end.
Check out The Candy Shop trailer and full-length film below . . .