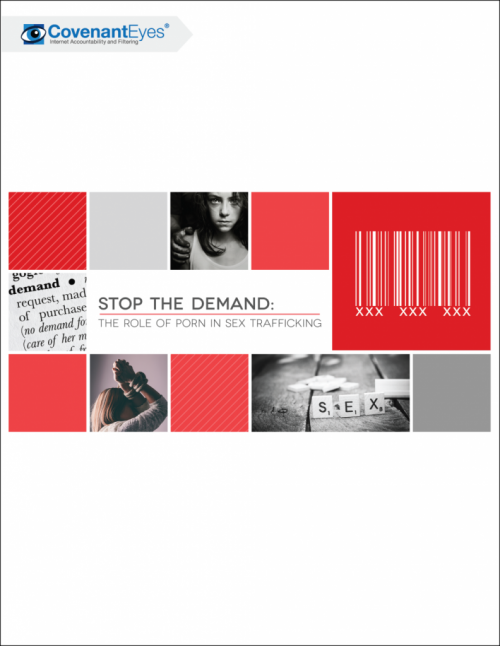 I came across a free e-book from Covenant Eyes, and I wanted to let you know about it. It's called Stop the Demand: The Role of Porn in Sex Trafficking. Here's a little information about it:
Stop the Demand shows the critical links between the use of pornography and the prevalence of sex trafficking. A key ingredient to the success of commercial sex is the belief that people—women and children especially—are sexual commodities, and Internet pornography is the ideal vehicle to teach and train this belief.
I encourage you to get this short book and learn how porn and sex trafficking are related. Check out this thought-provoking quote from the book:
We will never have success in eradicating sex trafficking," says Ms. Lederer, "unless and until we tackle the cultural messages of pornography and related materials that are encouraging this exploitation and abuse.
If you are looking for something you can do to help fight sex trafficking, visit the Covenant Eyes website and read 10 Ways Anyone Can Fight Sex Trafficking, or if you just want to learn a little more about this subject, read Porn & the Demand for Sex Trafficking (10 Eye-Opening Stats).