Author Bio: Mark Kinsel has been a member of the trucking industry for 19 years. In that time he has felt human trafficking's stranglehold on the country. He feels that there is no better time than right now to take back our highways and end these crimes once and for all.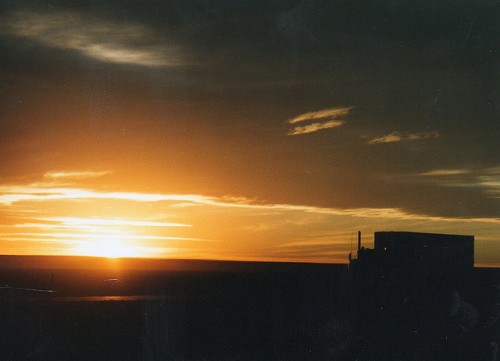 According to Kendis Paris, the Executive Director of Truckers Against Trafficking (TAT), "The Department of Justice estimates that anywhere between 100,000 to 300,000 of America's children are at risk for entering the sex for sale industry every year."
For many Americans, this is an alarming statistic.
The sex trade in the U.S. is a massive industry for criminals, worth over $30 billion a year, according to TheTruckersReport.com. Sex workers, comprised of predominantly young women under the age of 18, have been known to make $1,000 a night, servicing over 15 truckers at a time for as little as $40.
In a country where freedom supposedly rings, shackles are being placed on young men and women by the cruel underbelly of the sex trade; at truck stops around the United States sex workers are bought, sold and transported across state lines and forced to satiate the desires of weary travelers and truck drivers.
All of this is happening on our nation's highways and it is often going unnoticed.
Fortunately, organizations such as TAT and others are working with law enforcement, rest stop attendants and the whole of the trucking industry to make the prevention of human trafficking a part of standardized CDL Training for potential truckers.
Truckers, according to Kendis in an interview with ClassADrivers.com, "…are vital in this fight because like no other industry, this crime literally comes knocking on their doors… If the trucking industry can become fully trained and united behind this work and really seek out the minors who are working the lot, the loopholes that are now left open to traffickers will be closed."
The first step toward prevention is through awareness and an open dialogue.
The Polaris Project, the organization responsible for the National Human Trafficking Resource Center (NHTRC) and hotline, has reported a significant increase in trucker reports since TAT began working with the trucking industry in 2009.
By providing the industry with a proper training DVD, wallet cards with the number for the NHTRC hotline, webinars, as well as posters to hang at rest stops and other high traffic areas, TAT is helping bring human trafficking to light on a national and international level, and each day the rallying cry grows louder.
"We ask truckers, or general managers, or truck stop employees, that if they ever see a minor working the lot to please call the National Human Trafficking Resource Center at 1-888-3737-888 and report what you know," urges Kendis.
Although it is an affliction still awaiting a proper cure, the plague that is human trafficking can be stopped with help from a community with a voice. Together, truckers in America can heed the call and put an end to the sexual exploitation of minors in this country and abroad. Highways in the United States no longer belong to fiends and deviants; it's time to take back the roads on which this country is built.