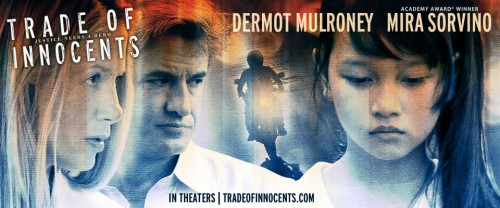 In the back streets of a tourist town in present-day Southeast Asia, we find a filthy cinder block room; a bed with soiled sheets; a little girl waits for the next man to use her. Alex, a human trafficking investigator, plays the role of her next customer as he negotiates with the pimp for the use of the child. Claire, Alex's wife, is caught up in the flow of her new life in Southeast Asia and her role as a volunteer in an aftercare shelter for rescued girls. She and Alex both still are dealing with their grief of losing a child years earlier. As both of them struggle in their own way to overcome the pain of their past and realities of child exploitation where they now live and work, they find themselves being pulled together into the lives of local neighborhood girls, whose freedom and dignity are threatened. Parallel story lines intertwine, and twists unfold against the backdrop of the dangerous human trafficking world, in a story of struggle, life, hope, and redemption in the "TRADE of INNOCENTS."
That's the synopsis of Trade of Innocents, a movie about child sex trafficking that was released this past fall, 2012. Take a look at the press kit and the movie website for more information about the movie, the cast and crew, the inspiration for the movie, and more. Also visit the Trade of Innocents resource website for study guides to go along with the movie as well as many other tools and resources for learning about human trafficking.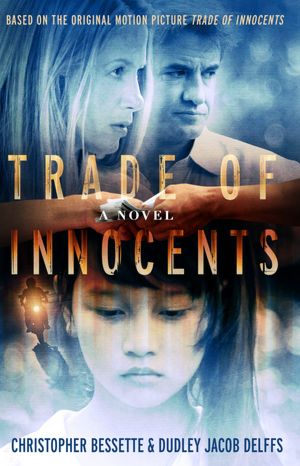 For those of you who enjoy books, there is also the Trade of Innocents novel, which is based on the movie but has many more details added to the story.
I have read the book and watched the movie, and I thought both were very good. The topic is sickening and heartbreaking, but it was handled well and will hopefully motivate people to do something to put an end to child sex trafficking. Take a look at the Justice Generation website for ways you can get involved and make a difference in the fight against slavery.
You can rent or buy the Trade of Innocents Amazon instant video here, or buy the DVD here, the paperback book here, and the Kindle book here.
Check out the Trade of Innocents trailer . . .